Cool Dad's Creatures
Showing at Studio Location K
Andy Zuckerman
Andy will be showing at Rosemary Bigelow's studio along with guest wood turner Chris Bosley and jeweler Carol Weidman of Iceopals Jewelry during the tour.
I chose to make birdhouses because they are fun, not just when I build them, but also when I see birds using them. All of my birdhouses and other wooden items are handmade. Most are made of pine. Because they are handmade, it is not unusual to find a blemish or two. However, because the birdhouses are made to hang, be screwed into a tree or put on a post or pole, the blemishes will not be seen. The birds certainly don't mind.
The bird houses are made of wood and will last for years. The multiple layers of primer, paint, and protective coating will give you years of enjoyment. Don't forget to clean out the birdhouse in late winter to allow for a clean birdhouse for new springtime nests. If kept outside they will deteriorate, but usually can be restored.
Enjoy the excitement you will feel when you see your birdhouse occupied!
Tel: 304-258-3822
Email: cooldadscreatures@aol.com
417 Salmon Lane
Berkeley Springs WV 25411
Directions to Studio K :
~ Studio is handicap accessible with ramps and elevator.
5 Mountainside Drive
Berkeley Springs, WV 25411
Tel: (304) 258-9378 or 5352
GPS Coordinates: 39.5835, -78.2676
Directions from Downtown Berkeley Springs:
1. Go north on Route 522 (N. Washington St.).
2. Turn left on Rt. 9 West past the Castle towards Paw Paw.
3. Go ½ mi. then turn left on Cold Run Valley Rd towards Coolfont Mountainside.
4. Follow Cold Run Valley Road approximately 3 miles following the signs to Coolfont.
5. Turn right onto Herbert Quick Dr.
6. Go 1/10th mile to "T" at Mountainside Road.
7. Cross Mountainside Rd. and go straight up the driveway at the sign that says "La Verdad".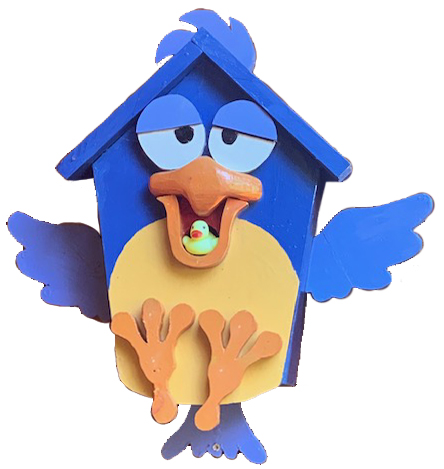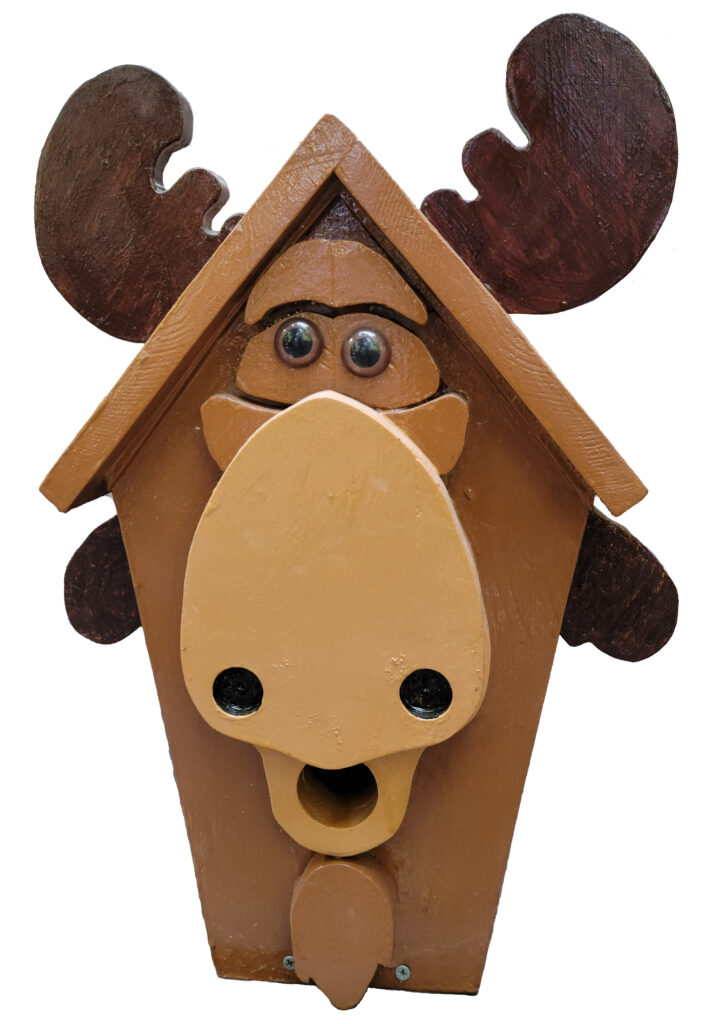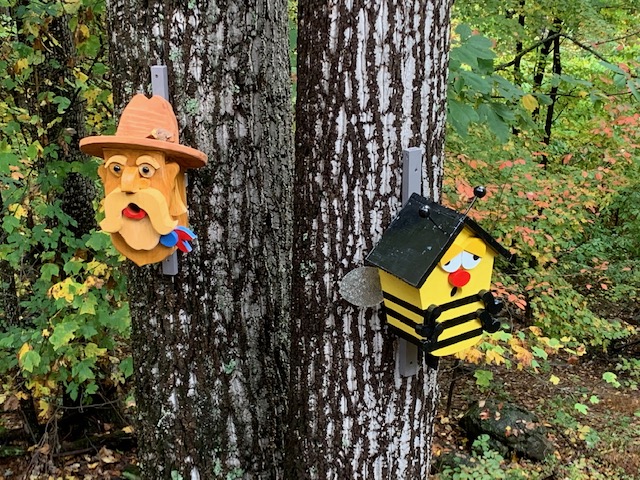 (Note: GPS mapping in Morgan County can be spotty and often incorrect. Using the coordinates posted here will take you to the proper location even if mapping, such as Google Maps, indicates a different street number.)