Forestheart Studio — By Appointment Only
Studio Location N
Mary Klotz
Multi-mused!
Watercolors and acrylic paintings; images from her paintings become nesting "kaleidoscope cards" and other whimseys. Labyrinths on hexagonal grids find their way into fused glass, graphics, and beadwork. Similar geometry is echoed in triaxial weavings, from intimate pieces woven of hand dyed silk ribbon to large installations and complex patterns printed on tea towels. It's all connected…
Classes: workshops and lessons by appointment.

~ No cell or internet service at this location, so only check or cash sales. ~
Please call ahead/make an appointment.
Tel: (304) 258-3878

Facebook: Forestheart, Forestheart Studio
220 Brittany Creek Lane, Berkeley Springs
GPS Coordinates: 39.4489, -78.2636
Directions from Downtown Berkeley Springs:
1. Go south on Rt. 522 (Washington St.) 12 miles.
Pass Cacapon State Park.

2. Turn left on Fish Hatchery Road. Follow for 2 miles.

3. Turn right onto Timber Ridge Road. Continue for 4/10 mile.

4. Left at the big oak tree onto Unger Store Road. Go 9/10 mile.

5. Left onto Brittany Creek Lane, pass first house and small red barn to studio in large yellow-green building on left. Purple doors.
Please drive slowly on dirt lane (~10mph).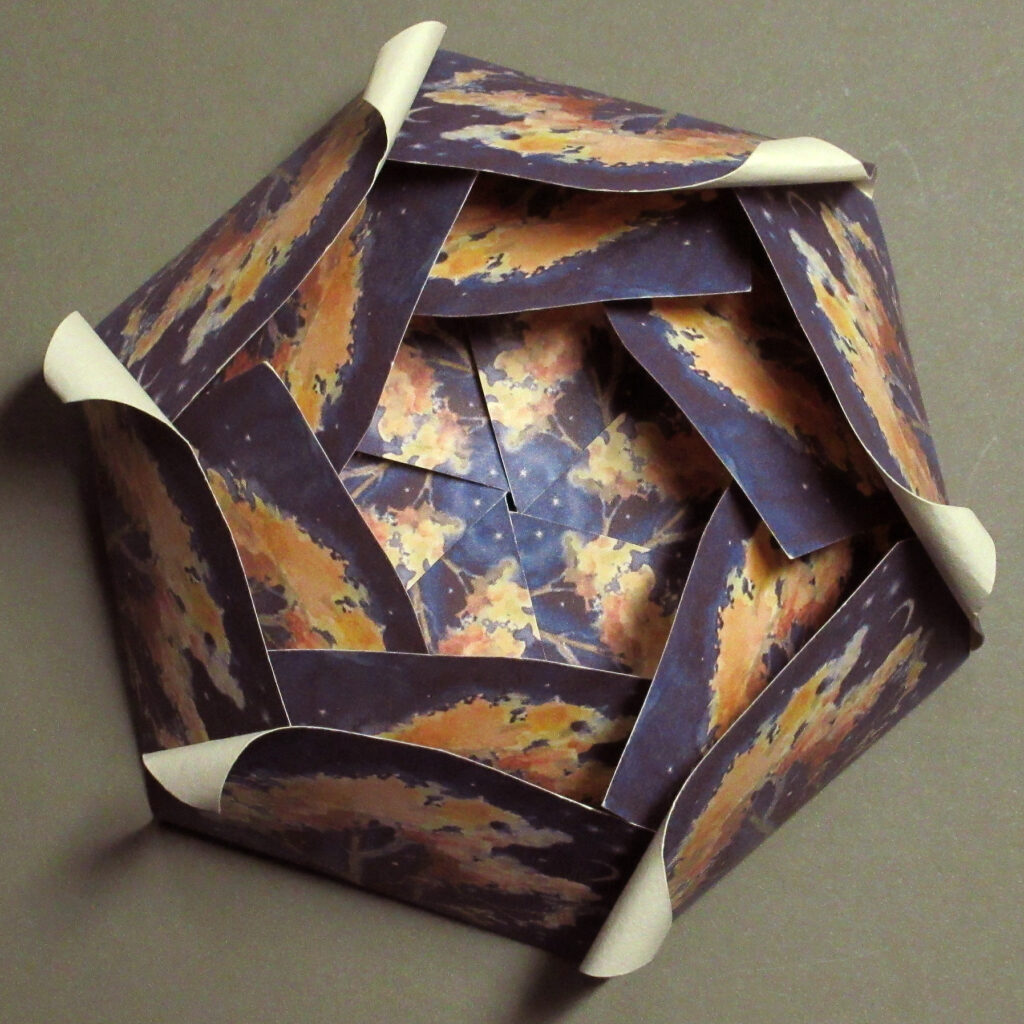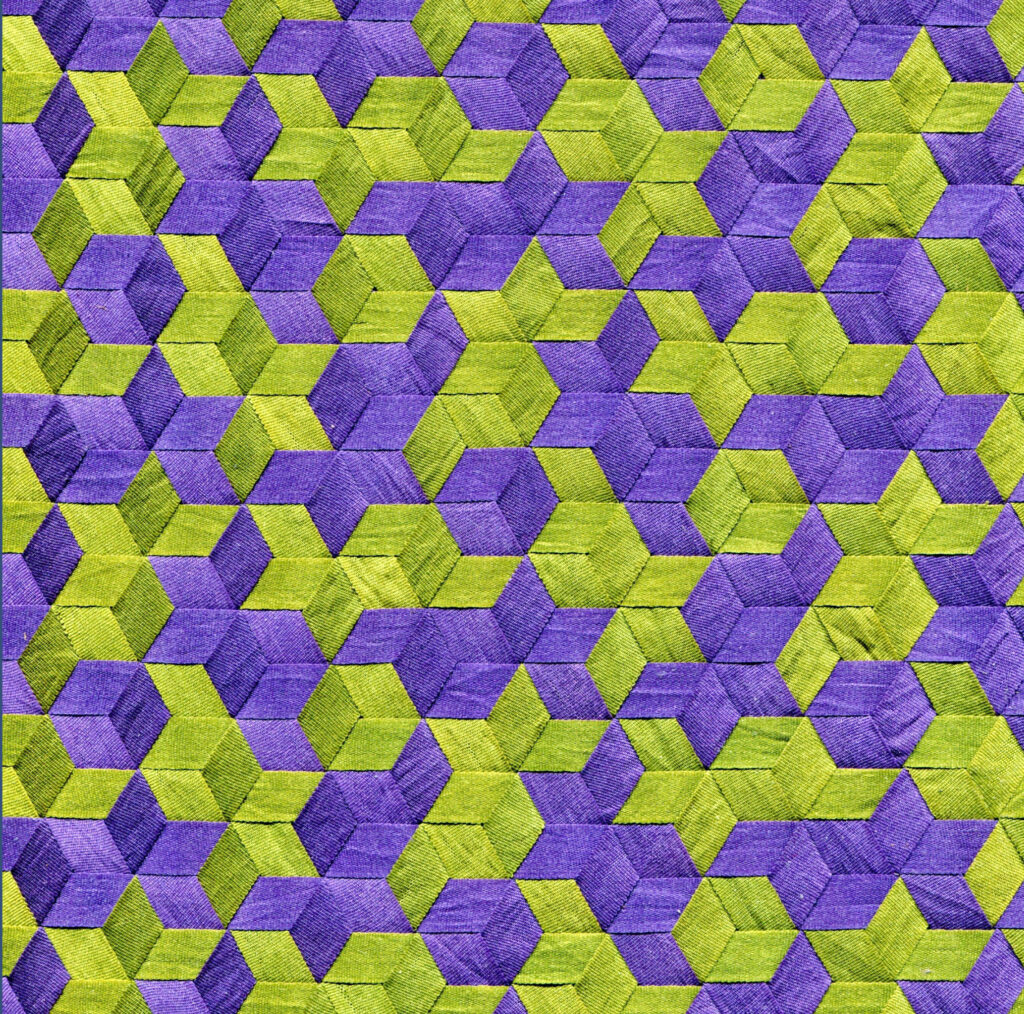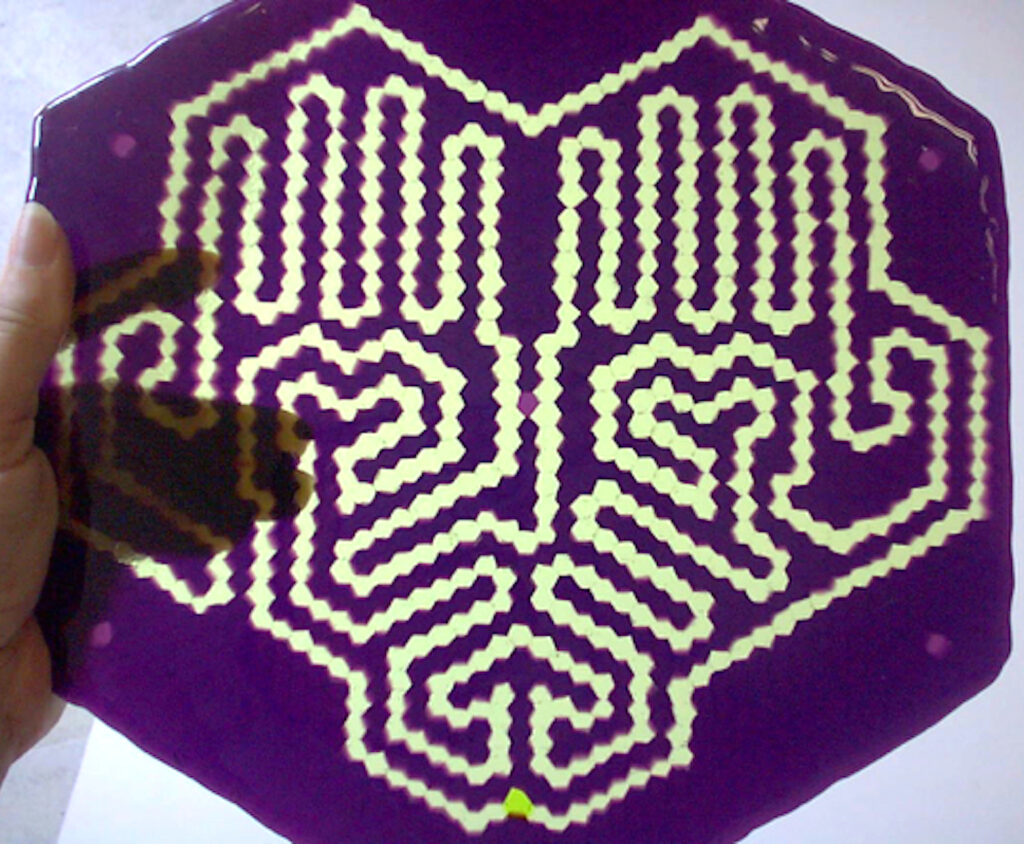 (Note: GPS mapping in Morgan County can be spotty and often incorrect. Using the coordinates posted here will take you to the proper location even if mapping, such as Google Maps, indicates a different street number.)