Rana's Studio
Showing at Studio Location K
Adriane Burton
My Grandmother's Lace is hosting Rana's Studio at Location K.
Rana's Studio hand fabricates jewelry made of silver and gold using timeless metalsmithing techniques such as annealing, forging, texturizing, and polishing. Many pieces have semi-precious stones to create bursts of color that can be worn both day and night.
Studio K location:
5 Mountainside Drive
Berkeley Springs, WV 25411
Location Tel: (304) 258-9378 or 5352
Adriane's phone: 301-789-4622

E-mail: ranasstudiollc@gmail.com
Web: www.ranasstudio.com
GPS Coordinates: 39.5835, -78.2676
Directions from Downtown Berkeley Springs:
1. Go north on Route 522 (N. Washington St.).
2. Turn left on Rt. 9 West past the Castle towards Paw Paw.
3. Go ½ mi. then turn left on Cold Run Valley Rd towards Coolfont Mountainside.
4. Follow Cold Run Valley Road approximately 3 miles following the signs to Coolfont.
5. Turn right onto Herbert Quick Dr.
6. Go 1/10th mile to "T" at Mountainside Road.
7. Cross Mountainside Rd. and go straight up the driveway at the sign that says "La Verdad".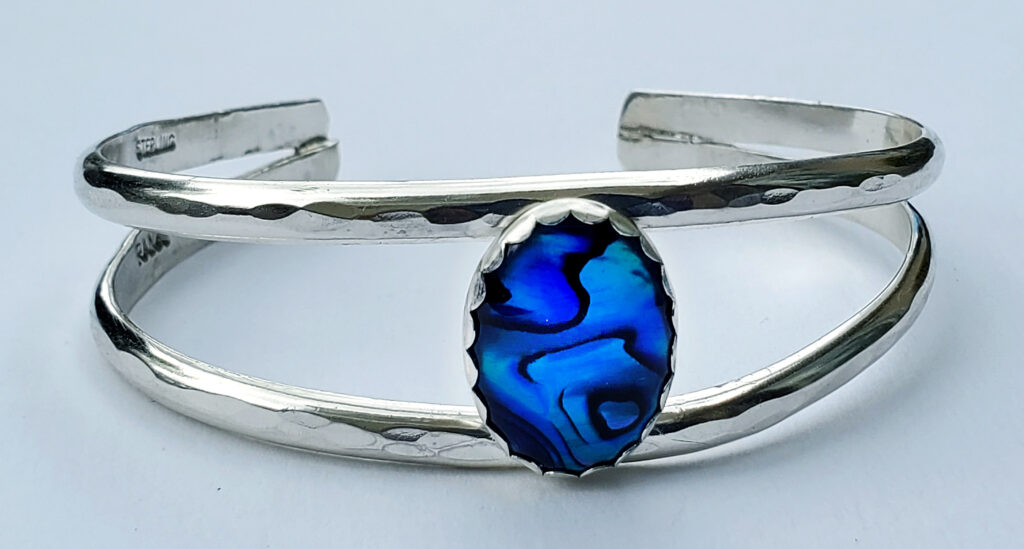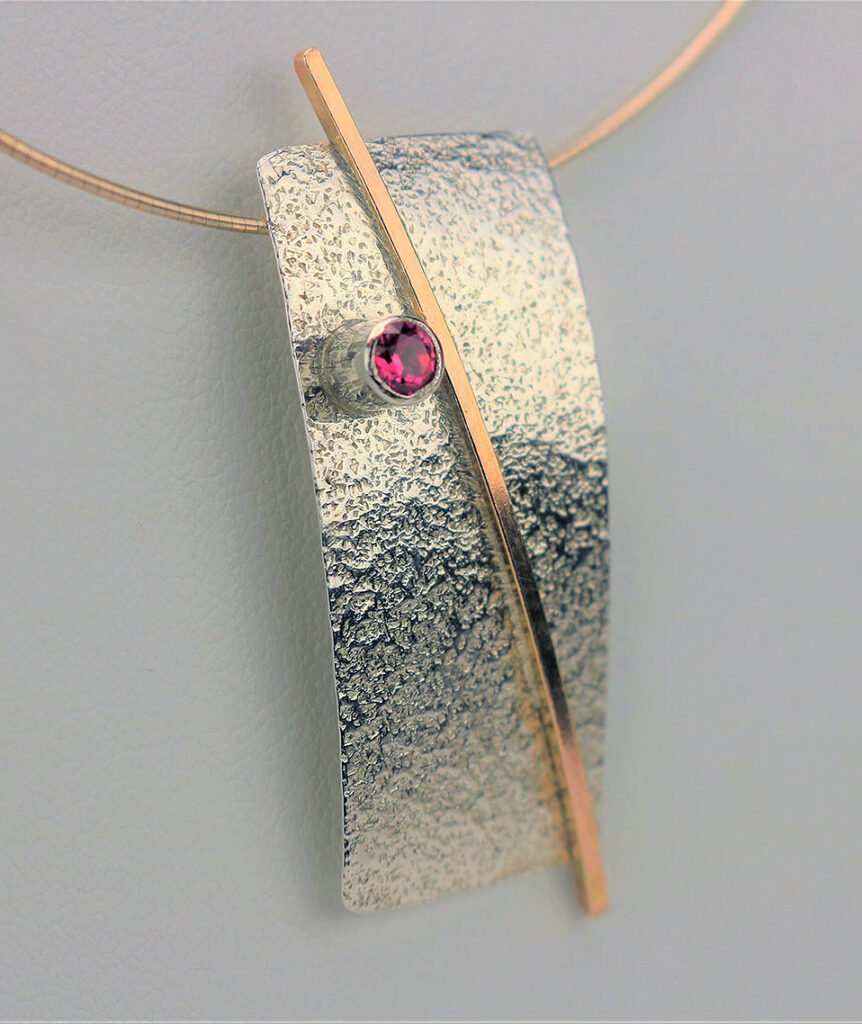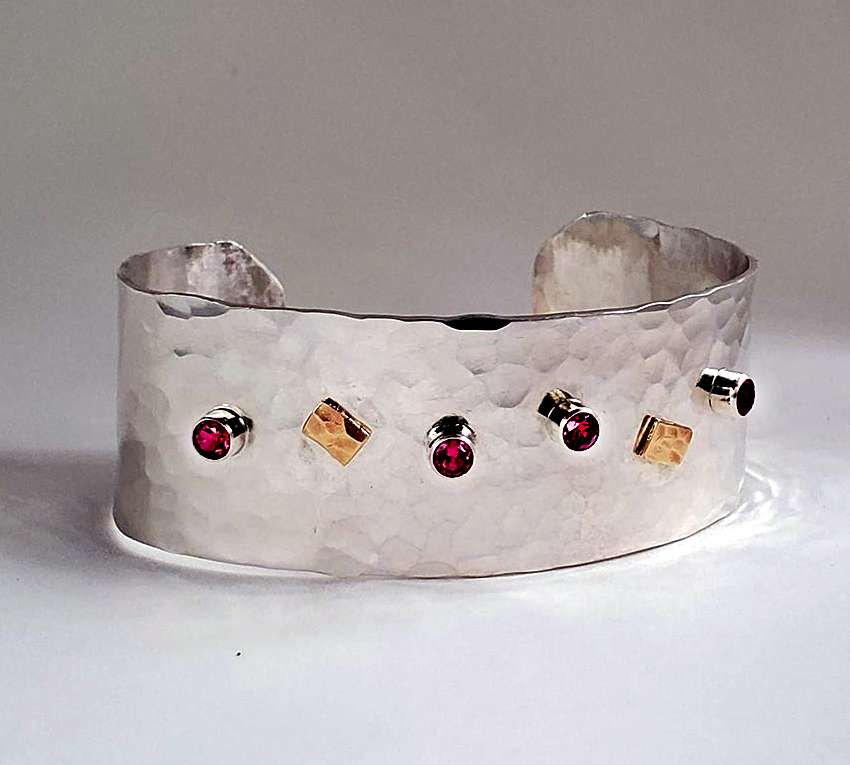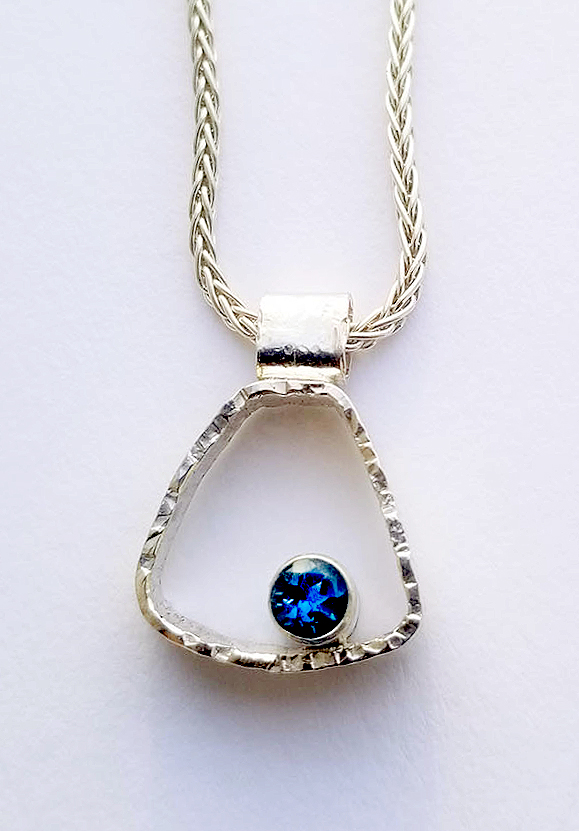 (Note: GPS mapping in Morgan County can be spotty and often incorrect. Using the coordinates posted here will take you to the proper location even if mapping, such as Google Maps, indicates a different street number.)