Amanda Traub
Studio Location C, Sleepy Creek Artist Studio
Amanda will be a guest artist at Sleepy Creek Artist Studio.
Clay has been an outlet for my creativity, expression and play. It began as an 'escape' from the arduous task of studying for my biology degree. As I went on to study and practice medicine, I would try to take a class when and where time would permit. Eventually, marriage and children would prevent even the occasional class. I waited until children grew and schedules opened up to allow for more and more classes. I teased my children that,'I would replace them with clay'.
My nest is empty, my marriage dissolved and now all that remains is clay. To finally have the time and space to devote to art and it's expression is a blessing that I am so grateful to have. With ample time I am able to explore and play in so many different areas of construction, decoration and form.
My love of biology found in the richness of design in every life form from the microscopic cells to the complexity of ecosystems inspires me. I am especially interested in alternative firings where the science and wonder of the elements come together to paint the clay canvas.
I start on the wheel to produce a form that can be manipulated in shape and or texture into something other. My work is sculptural in nature and mostly organic in form.
E-mail: amandalynne7777@gmail.com
Directions to studio C :

GPS: 39.6298, -78.1448
11 Kiln Lane, Berkeley Springs, WV 25411
Location Tel: (571) 215-9852

Go south on N. Washington (US 522), make a left onto Martinsburg Rd. (Rt. 9 E at a stoplight).
Continue approx. 5.5 miles.
Turn right onto Harmison Lane towards Camp Harmison.
Continue approx. 1/10 mile.
Turn left onto Kiln Lane. Drive through gate, continue 1/10 mile, studio is on the right.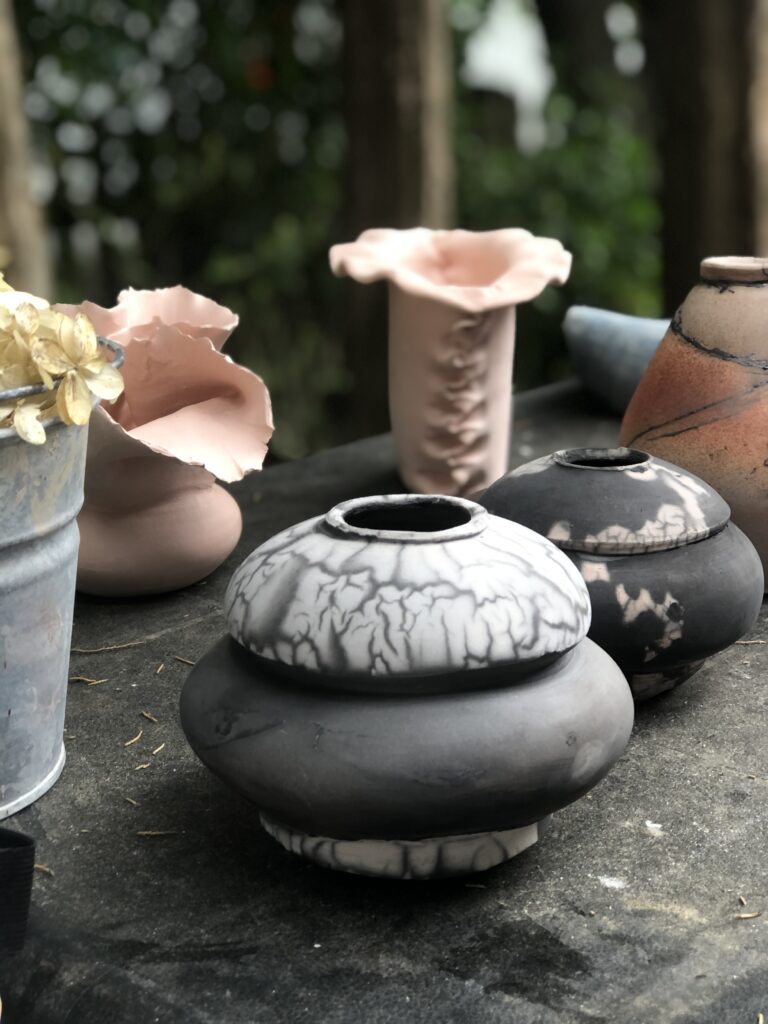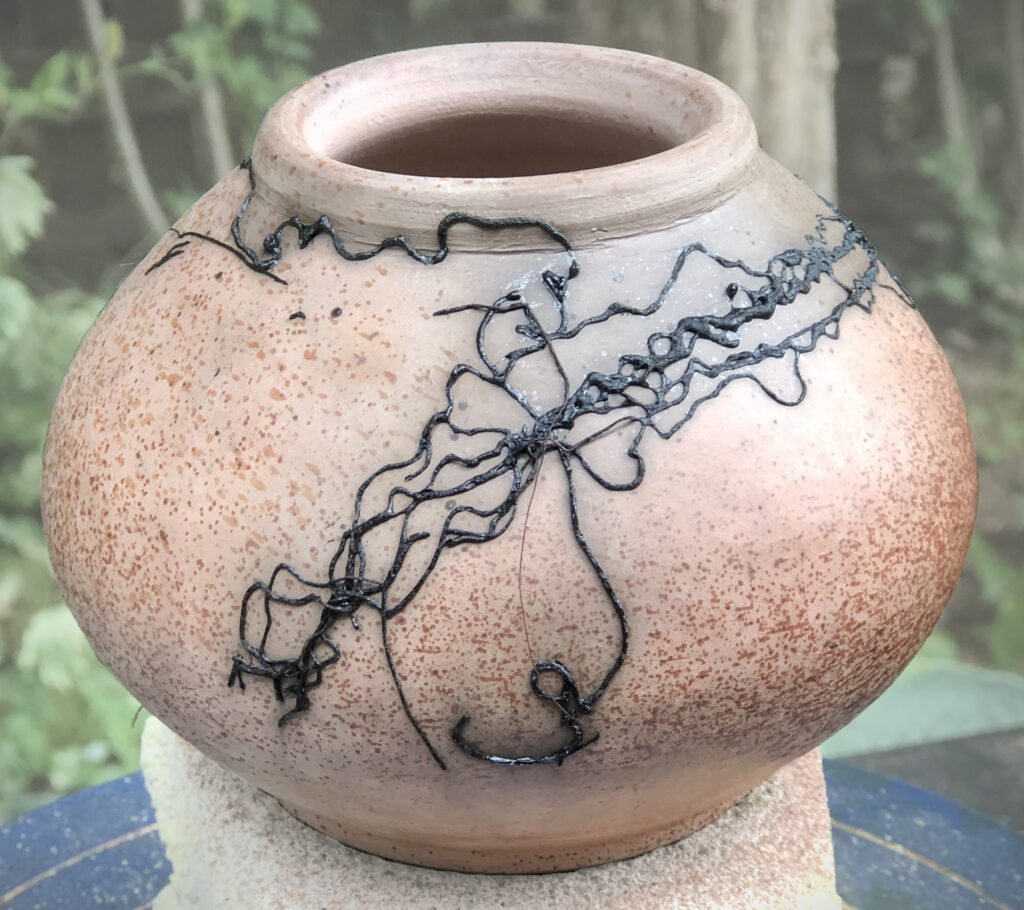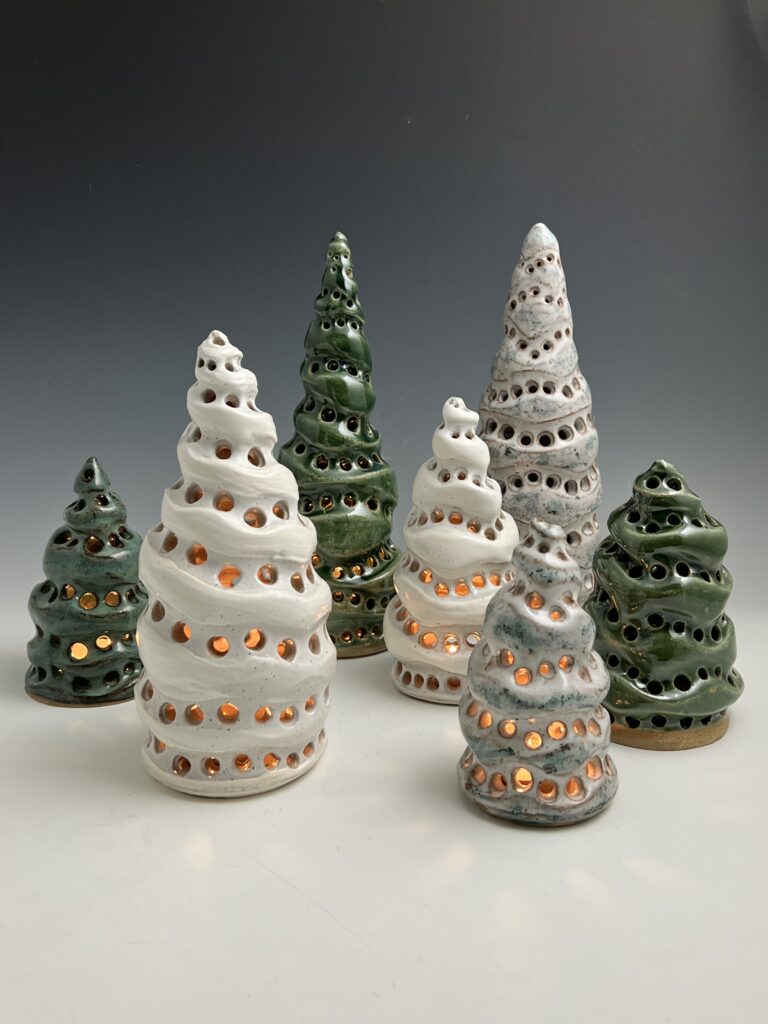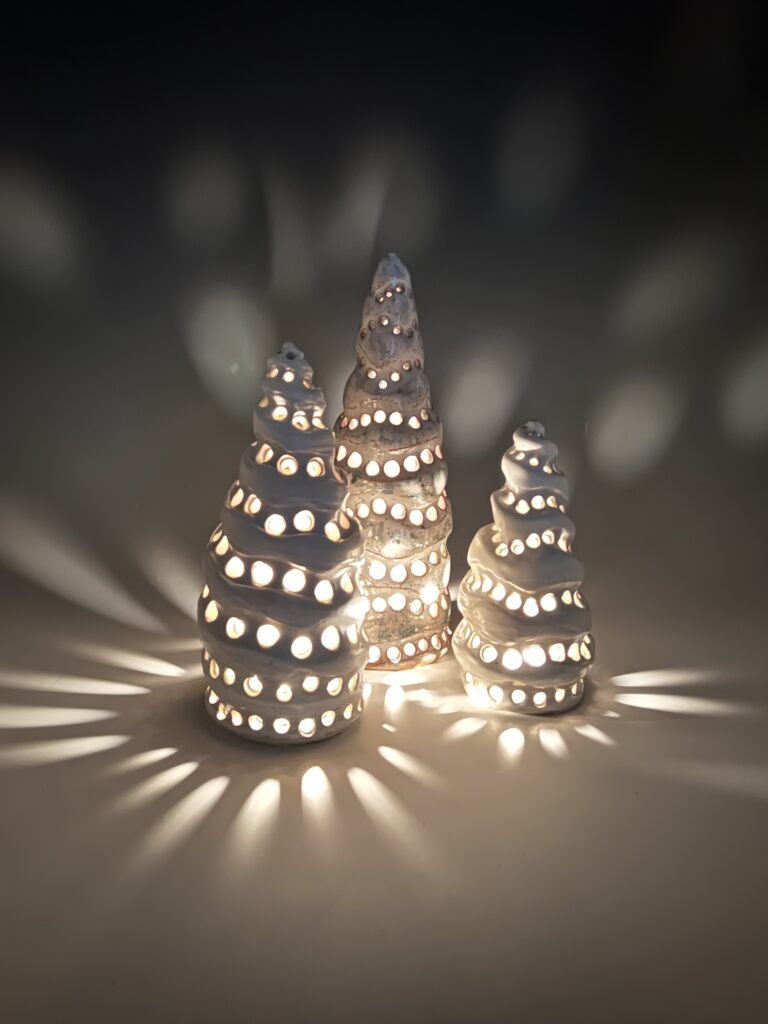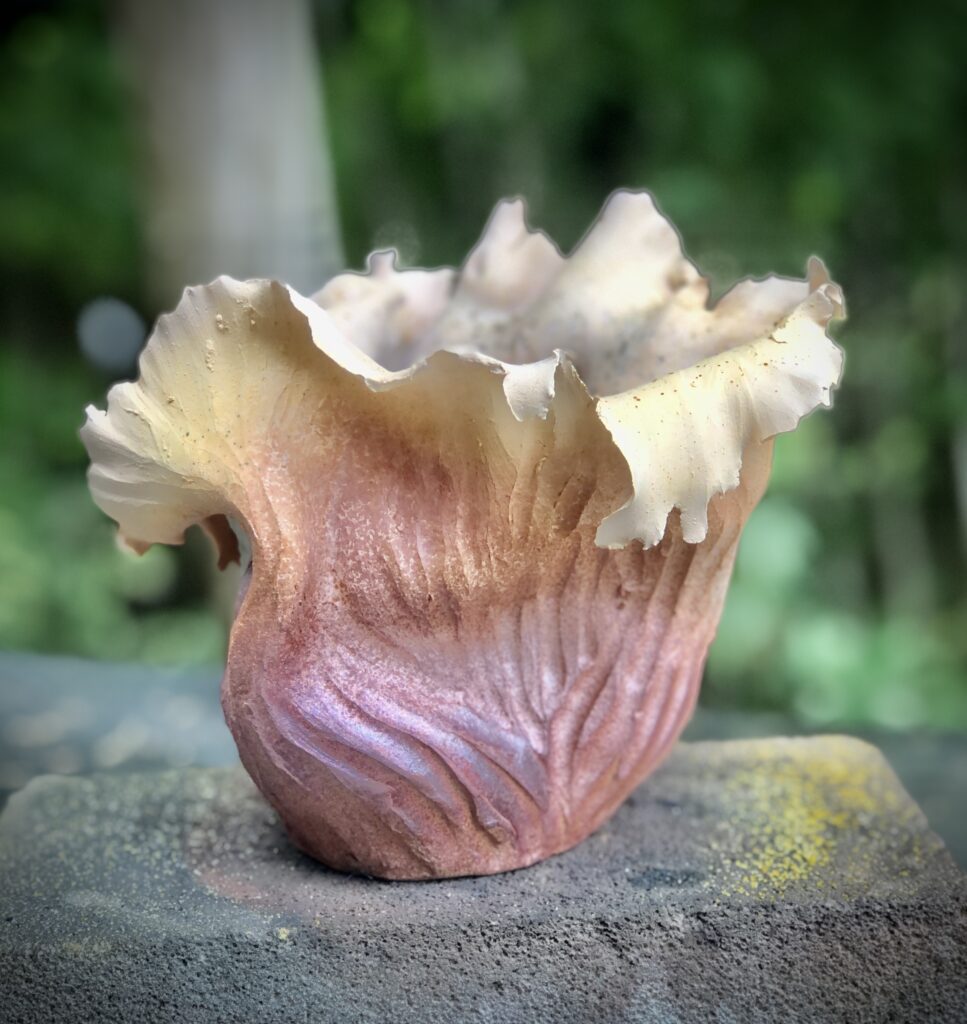 (Note: GPS mapping in Morgan County can be spotty and often incorrect. Using the coordinates posted here will take you to the proper location even if mapping, such as Google Maps, indicates a different street number.)