Hsu Studios
Studio Location G
Carol & Jean-Pierre Hsu
Carol and Jean-Pierre Hsu's unique, colorful jewelry, mobiles, and wall sculptures reveal the lively versatility of anodized aluminum.
P.O. Box 63
Berkeley Springs, WV 25411
Tel: (304) 258-1911
E-mail: info@hsustudios.com
Web: www.hsustudios.com
GPS Coordinates: 39.5177, -78.2820
Directions from Downtown Berkeley Springs:
1. Go south on N. Washington St. (US 522). Travel 9 miles south of town.
2. Continue on Rt. 522, passing Luther Michael Rd. and Rock Gap Rd. (8-3/4 mi.)
3. Climbing hill on Rt. 522, turn left into the third driveway on the left past Rock Gap Rd.  Our driveway is halfway up the hill on Rt. 522. (One mi. north of Cacapon State Park.)
4. Studio is little white house at end of drive. Jog to the right to enter driveway or park where marked.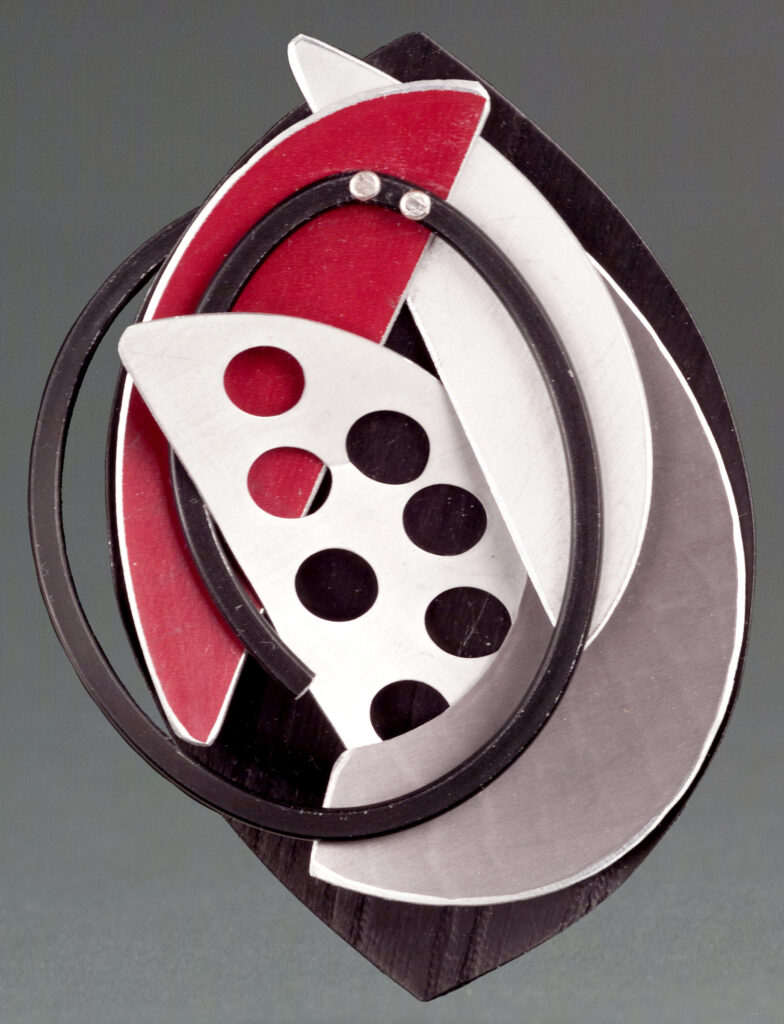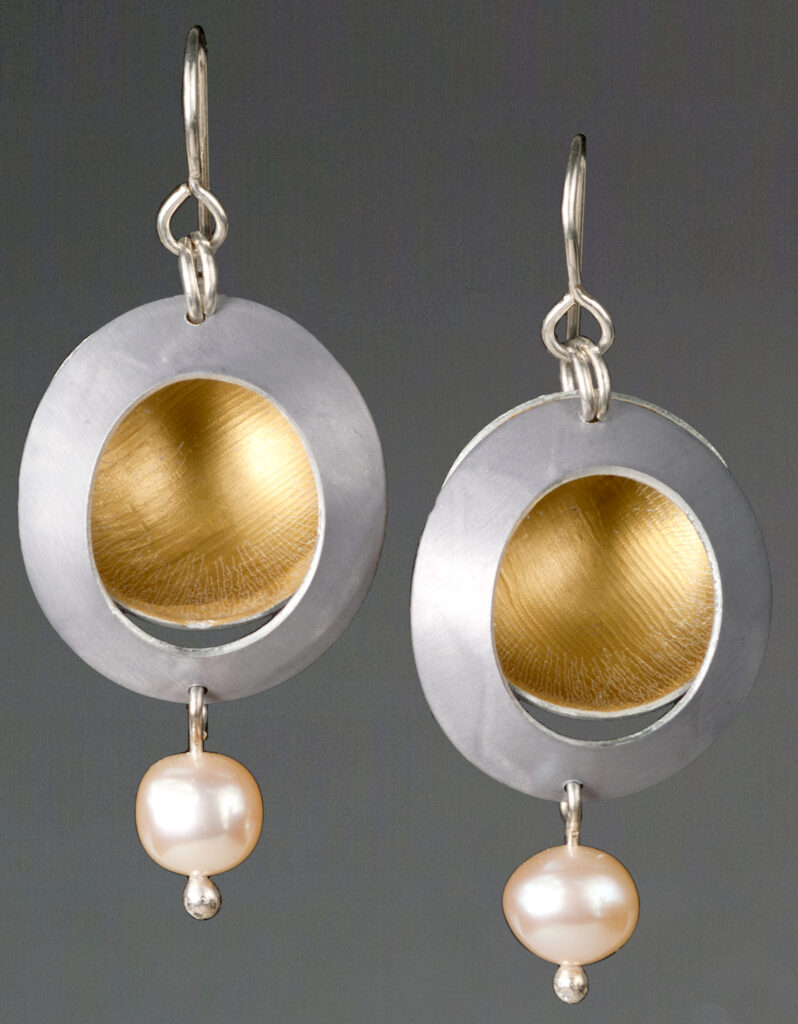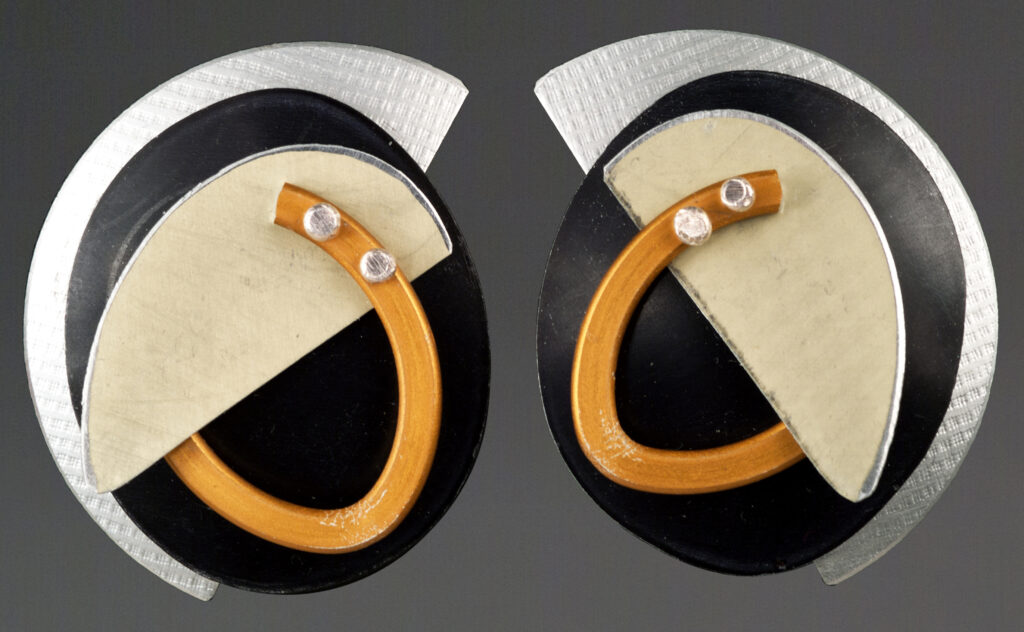 (Note: GPS mapping in Morgan County can be spotty and often incorrect. Using the coordinates posted here will take you to the proper location even if mapping, such as Google Maps, indicates a different street number.)